Industrial engineering and information systems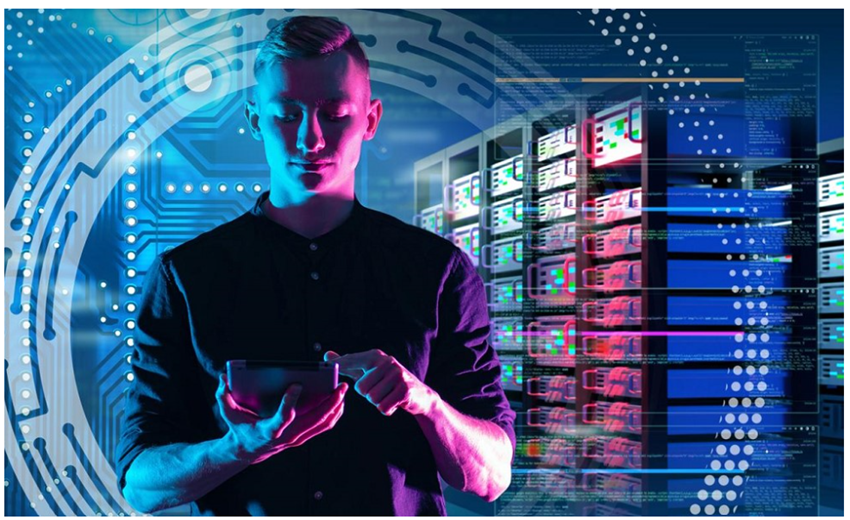 Our joint Industrial and Information Systems Engineering program is committed to providing students with an integrated education with the knowledge, skills, and ethical foundation needed to excel in the interconnected world of modern industries and technology. Our mission is to create a transformative learning environment that combines industrial engineering principles with advanced information systems, fostering innovation, interdisciplinary cooperation, and ethical responsibility, preparing graduates to become leaders in optimizing processes, systems, and technologies.
Our program aims to foster multidisciplinary excellence, promote hands-on learning, encourage innovation, develop holistic problem-solving skills, teach ethical responsibility, encourage interdisciplinary collaboration, equip students with a global perspective, provide a foundation that fosters continuous learning and adaptability, prepare graduates to adopt emerging technologies quickly, teach communication and teamwork skills and prepare students for future careers in the field.
By adhering to these principles, we aim to produce graduates who not only possess the technical skills but also have the creativity, ethical awareness, and collaborative mindset necessary to contribute to the advancement of computer engineering, shape the future of technology, and positively impact society.
Processes, people, information, and technology are integrated into all areas of our lives and affect them significantly. The bachelor's degree program in industrial engineering and information systems is intended for students with excellent quantitative and analytical skills who are also interested in understanding human behavior and its impact on systems. The program, which includes a variety of relevant fields of knowledge, trains its graduates to create content, perform analysis, and improve processes and procedures in which people, information, technology, equipment, and materials are integrated.
About the Industrial Engineering and Information Systems Study program
The study program for a bachelor's degree in industrial engineering and information systems is interdisciplinary and divided into two parts:
During the first two years of studies, students will acquire a scientific foundation in mathematics, statistics, probability, and programming alongside basics such as economics, financial management, and behavioral sciences.
Students will delve deeper into performance research, data science, and information systems in years three and four.
In addition, the curriculum allows students to choose the specialization track that corresponds to their field of interest, enabling them to experience the methods learned in applied projects in collaboration with faculty members or from industry.
Employment opportunities for industrial engineering and information systems graduates
The program trains engineers in one of the most sought-after professions in Israel and the world. As graduates of this unique program, employment options are highly diverse and meet countless interests. Graduates can enter industrial and information systems engineering positions and engage in various fields such as information systems development, e-commerce, business analysis, machine learning and data mining, process design and business intelligence, project management, consulting, and more. Outstanding graduates can join leading research universities and carry out high-level academic research.
Excellent candidates for industrial engineering and information systems studies will be able to win special scholarships.
The Council approves the program for Higher Education.
Last Updated Date : 03/12/2023