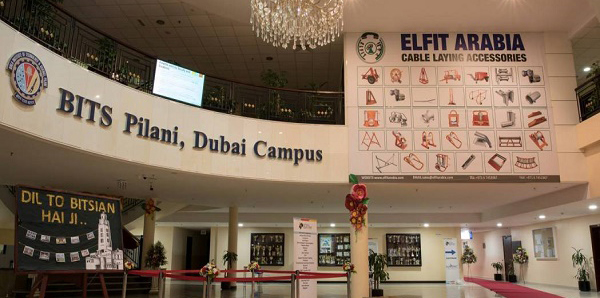 Dr. Pranav M. Pawar went on from a post-doctoral position at Prof. Amir Leshem's lab, where he worked on machine learning techniques for wireless network management on a PBC grant, straight to a teaching position at BITS Pilani, Dubai. A remote interview.
Even before Israel formally signed a peace treaty with the UAE, the Faculty of Engineering had already sent a representative: Dr. Pranav M. Pawar, who spent the past two years working on his postdoctoral research at Prof. Amir Leshem's lab, was accepted as a professor at BITS Pilani University in Dubai. "Israelis should visit Dubai. Both countries have a lot of potentials to develop new things. Israel is very strong in technology and innovation and Dubai (especially UAE) is a good market for them."
Dr. Pawar, 36, married and a father of a four-year-old son, was born in Pune, India. His wife is an Ayurvedic medicine doctor, his father is a retired civil engineer and his mother has a Master's in political science. As Pawar completed his Master's degree in computer science at Pune University, he went on to pursue a PhD in wireless communications at the University of Aalborg, Denmark. He then returned to his home town and the university of MIT-ADT where he focused on machine learning, wireless communication, and computer architecture. His collaboration with Prof. Amir Leshem began in 2018, remotely at first. In March 2019, Dr. Pawar arrived in Israel with his family with a PBC grant and joined Prof. Leshem's lab, working on machine learning techniques for managing wireless networks. During their time in Israel, the family resided at the Bar Ilan dorms. "I have a lot to say about Bar Ilan. It is the most beautiful university I have ever seen. The campus is very organized and easily accessible from local transport and airport. The facilities for research are state-of-the-art and professors here motivate you a lot and always provide you with a very friendly environment to work."
Dr. Pawar's research is in the field of wireless communications and machine learning and was conducted at Prof. Leshem's lab. "We combined deep reinforcement learning with game-theoretical insights to develop an asymptotically optimal resource allocation technique for ad-hoc wireless networks. The major technical achievement is the combination of deep reinforcement learning together with insight coming from Prof. Leshem's works on Nash equilibria in resource allocation games. Our work showed a significant increase in total throughput achievable with this new learning technique. We submitted articles to reputed conferences and in the process to submit more articles to good impact factor journals and conferences."   
His adventure in Dubai came as somewhat of a surprise. "I applied to different universities in India and abroad for a teaching position. I was interviewed in June 2020 for the first round, and while the professional interview went well, a lot of questions came up concerning the logistics of coming from Israel and getting a visa, so I was pretty certain that the idea would fall apart. But then they interviewed me for the second round in August 2020, when the peace treaty was already in progress. I received an offer on September 1, 2020. I am grateful for this peace treaty and convinced that it would thoroughly change life in the Middle East.
He has only good things to say about Israel. "Israel is a small country but has a very impressive cultural heritage and a very high impact on global technological development. In India, we know Israel for its agriculture and defense power, which we could appreciate while staying here. I noticed strong family bonds, like in India: I see my professors lovingly caring for their children, and young students living and caring for their parents – that's something I didn't see in Europe, for example. My family and I enjoyed the weather, the lovely beaches of Tel Aviv, and the old alleyways of Jaffa. Israel is my second home, where I have good friends, colleagues, and people who care for me."
Last Updated Date : 10/12/2020