Come Prepared: Faculty of Engineering first bootcamp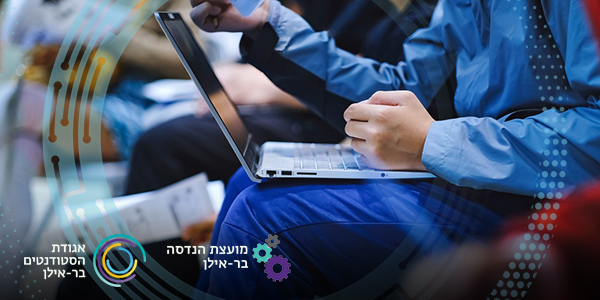 On a mission to help students smoothly enter the work force, the Faculty of Engineering's Student Council came up with up the bootcamp—a series of short, practical courses to be held during May.
The Faculty of Engineering's first ever bootcamp, a special initiative by the Faculty of Engineering's Student Council, will begin this May.  "We thought about how we can promote our students and make the job market more accessible to our graduates. Almost every student or graduate with no prior job experience can relate to the feeling that there's a gap between the vast scientific and engineering knowledge we acquire during our studies, and the daily technological tools used in the industry," explains Moriya Weitzman (24), fourth year student and Chairperson of the Department of Industry and Academia at the Faculty of Engineering's Council. "This gap is there, whether you go out into the workforce or stay in academia, and that's exactly what we want to fill. That's why we came up with the bootcamp—offer short, targeted and practical courses that provide students with tangible tools that will give them an edge when joining the workforce."
In order to understand exactly what it is that students need, the Faculty's Council distributed a survey that showed which tools are most sought after. The bootcamp includes four courses that answer these uncovered needs. "Three of the courses are technological: Linux, cloud programming and Git. The fourth is slightly different, but in great demand: job interview prep, where we provide tools and professional guidance," Moriya shares. "Once we compiled a list of courses, we approached leading industry engineers who encounter these topics on a daily basis; some already teach similar courses, others created courses especially for us. One of them, Boaz Silverman, is a Faculty of Engineering alumnus. When I sent him the final PR, he had one thing to say: 'Where were you when I was a student?' That, for me, indicated that we were on the right track."
The bootcamp was given an enthusiastic thumbs up from Ms. Dina Yamini, Head of the Faculty, as well as sponsored support in the form of reduced course fees. The costs change depending on the number of sessions and course hours. The courses are only offered to Faculty of Engineering students in all years, including graduate and PhD students. "We intentionally made the courses short and concise, to allow students to take them while still meeting the intense workload of their regular studies. We also made sure that they are focused and relevant to today's ever-changing reality. We invite students to come and enhance their toolbox, and will be adding new courses and expanding the project as we go. There's a lot to look forward to," concludes Moriya.
Sounds interesting? Registration is in full force.
Check out all the details here >>
Last Updated Date : 30/04/2023